You need a LOCAL pest control company to help you with termite control?  Pace Pest Control serves Paducah – McCracken County and all surrounding counties, Pace Pest Control is the one-call solution for pest control in Western KY, Southern Illinois and Southeast Missouri.
The Most Trusted Termite Control Company in Paducah And Western Kentucky
TERMITES CAUSE ABOUT $5 BILLION IN DAMAGES, EVERY YEAR.
That is more damage each than fires, tornadoes and earthquakes combined. Making matters worse, most homeowners insurance policies do not cover termite damage.  Termite control is one of our specialties.
You wouldn't go on vacation and leave your house unlocked – why leave it vulnerable to the risk of termite damage? A Pace's termite protection plan is your best defense against the hidden hazards of termites.
At Pace Pest Control, we employ several different treatment options to make sure your property is treated in the most effective way possible. We offer liquid soil treatments from the industry's proven manufacturers. We will not use generics or one-offs because of the resource value provided by the original manufacturers. While our qualified treatment options provide protection against termites and include the same warranty, we recommend treating "The Pace Way" which includes multiple types of treatments to provide several layers of protection. A Pace representative will tailor a treatment program for your specific needs.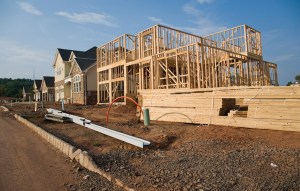 PRE-CONSTRUCTION TREATMENT
As they say, an ounce of prevention is worth a pound of cure. Pre-construction termite treatment lays a solid foundation of protection against termite infestation down the road. We guarantee it.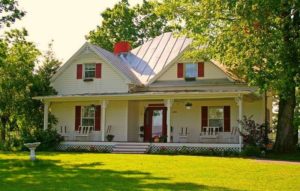 POST-CONSTRUCTION TREATMENT
It's never too late to protect your valuable property. Your Pace technician will inspect your home or building and recommend the treatment plan guaranteed to keep termites away.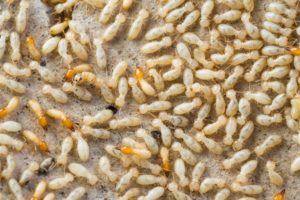 ANNUAL TERMITE INSPECTIONS
Because you may never see termites until damage has been done, it is important to have a regular professional termite inspection just like a regular doctor's check-up.  Because of the high termite pressure for the Western Kentucky, Southeast Missouri and Southern Illinois region, an annual inspection is best. A Pace Pest Control specialist will inspect your entire home for termite activity and conditions that may attract termites.
TERMITE CONTOL
Left untreated, termites do more damage to American homes than fire and flooding combined. Since most homeowners insurance won't cover the cost, you could be out big bucks even before you realize you have a problem. Termites can hide and thrive in your basement or yard without you seeing any immediate signs of damage. As long as they have food, moisture, shelter and optimal temperature, they'll be content to eat you out of house and home.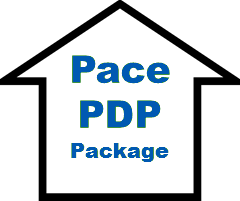 EXTREME TERMITE & PEST CONTROL
Pace's Premier Defense Package is the smart way to save! It combines Pace's Termite Protection & Bonded Damage Coverage with Pace's Pest Defense System to offer you the best pest protection available.
INCLUDED SERVICES
Maximum Bonded Termite Protection
Liquid perimeter treatment applied on first year renewal for borate wood and Sentricon pre-treated homes
An annual inspection
No deductible for termite damage repair
Contract is transferable (subject to transfer fee)
Annual renewal with no limitations
Damage repair coverage up to $3,000,000
Exterior treatment four times per year to keep pests from entering your home
Interior pest control treatment one time per year
Have questions?  Need more information?  Contact us for a FREE Estimate today!
Pace Pest Control (Paducah Office)
730 South 3rd St.
Paducah, KY  42003
Phone:  270.559.6966
Pace Pest Control (Barlow Office)
P.O. Box 22
Barlow, KY  42024
Phone:  270.559.6966